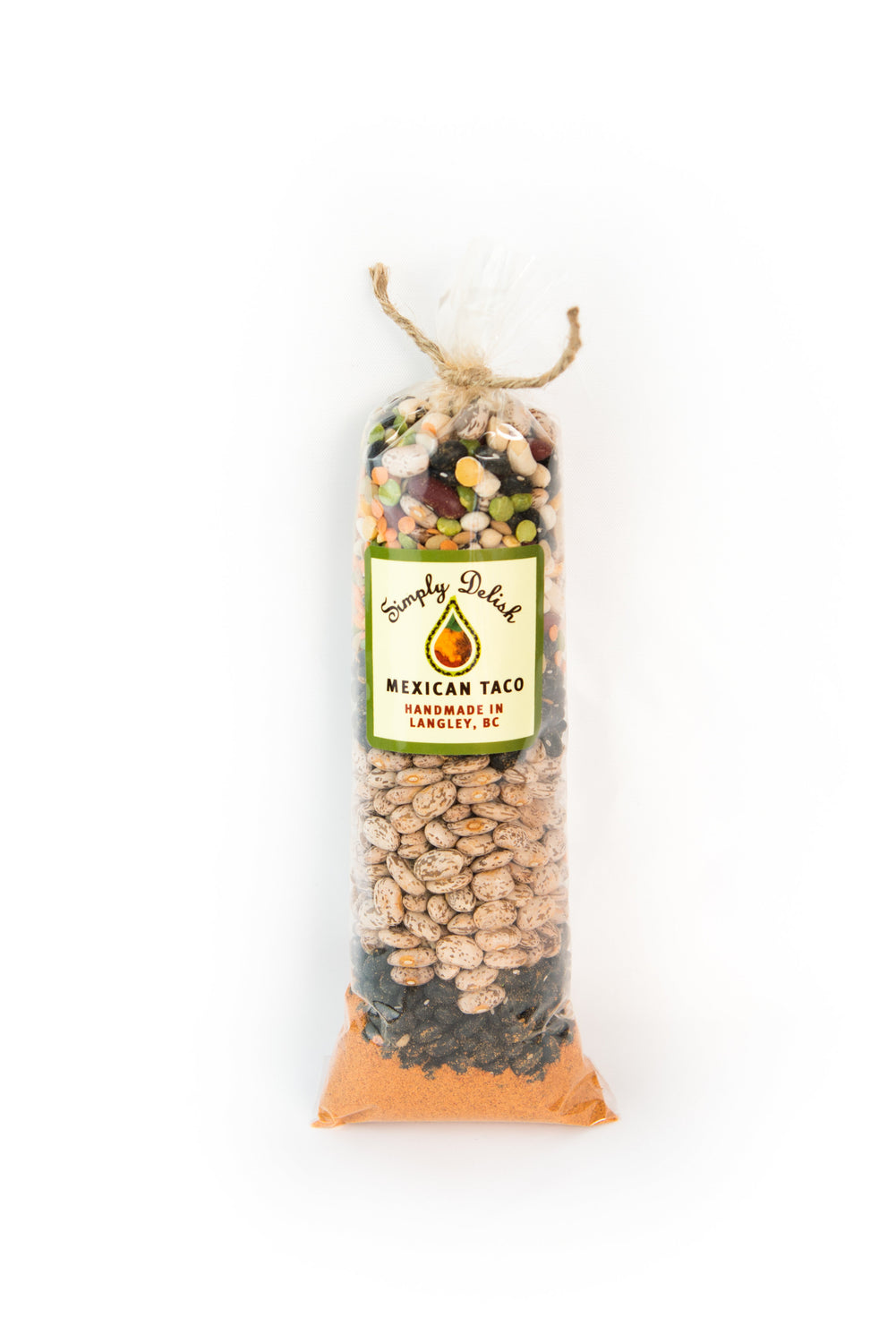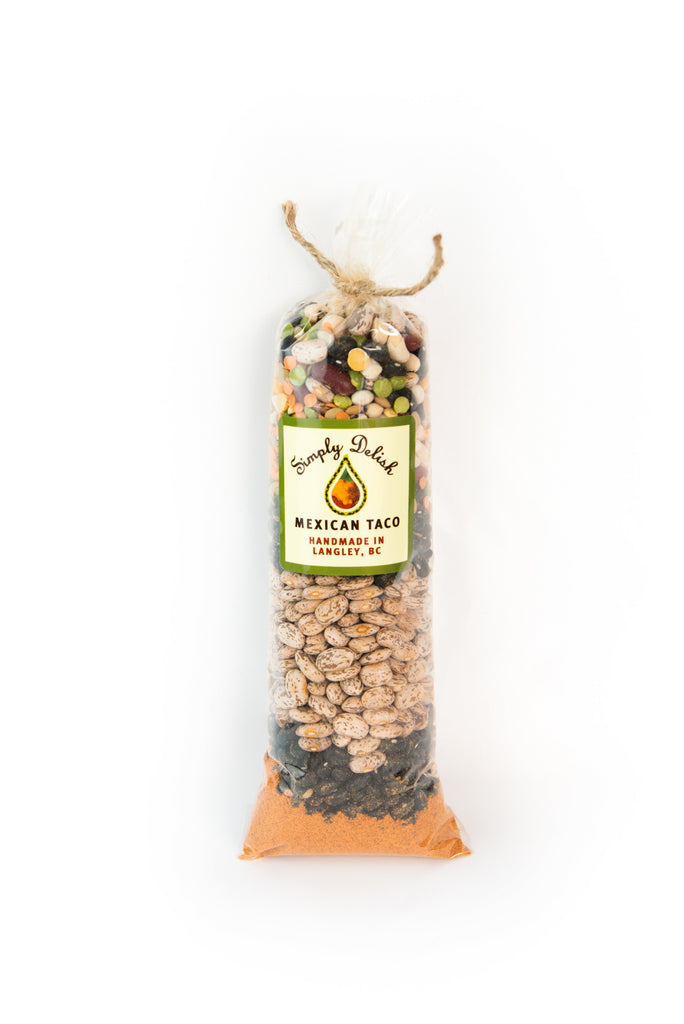 On Sale
Mexican Taco Soup (Taco Mexicain) 335g Gluten Free/VEGAN/no salt added
Ingredients: Pinto beans, bean mix (lentils, white, black eyed, & kidney beans, split peas) , black beans,  cumin, paprika, smoked paprika, coriander, oregano, onion powder, garlic powder, black pepper, red pepper flakes.
Ingrédients : Harcots Pinto, mélange de haricots (lentilles, blanc, black eyed,& haricots, pois cassés)   haricots noirs, piment, cumin, paprika, coriandre, de paprika fumé, origan, poudre d'oignon, poudre d'ail, poivre noir, flocons de piment rouge.
Packaged in a Gluten Free Facility. Facility contains: almonds, walnuts, coconut & mustard. L'installation contient: amandes, noix, noix de coco et moutarde. Manufactured By Simply Delish Artisan Enterprises Inc Langley BC, Canada V3A 7A3
email simplydelish.ca@gmail.com for allergy inquires.
Cooking instructions...Place contents of package in a slow cooker with 1-28oz tin of diced tomatoes and 4 cups water for chilli/6 cups water for soup  Cook on high for 8 hours.  Optional additions...2 cups frozen kernel corn, 1 - 127ml can green chillis (El Paso) and protein of choice. Top with tortilla chips.