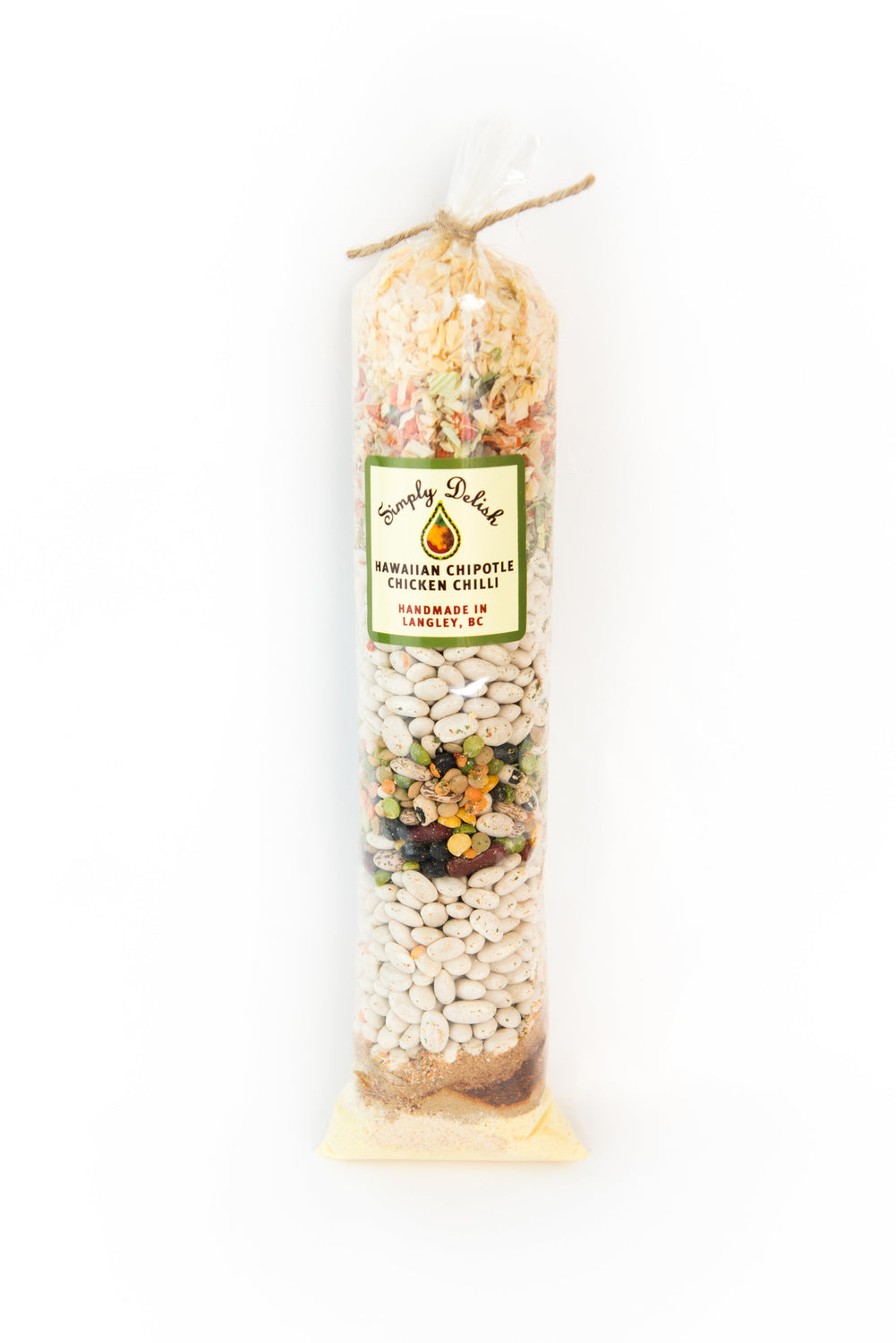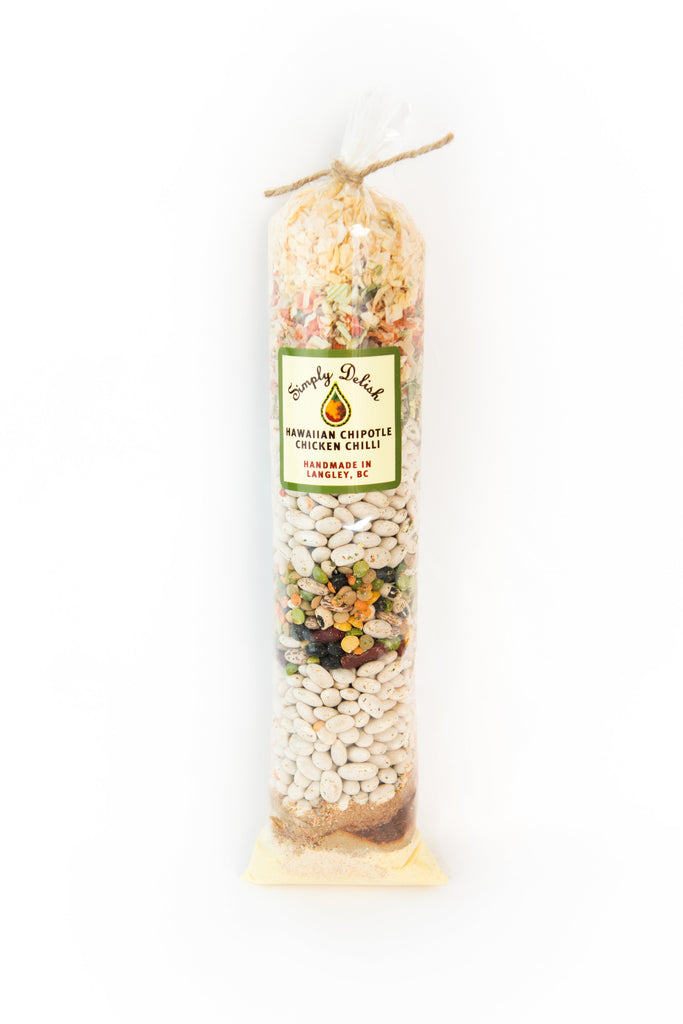 On Sale
Hawaiian Chipotle Chicken Chilli ( Chipotle Chick'n Chilli hawaïen) 365g Vegan/Gluten Free
Ingredients: White beans, lentils, black beans, black eyed beans, pinto, kidney beans, split  peas, veggies (carrot, potato, leeks, red & green bell peppers, celery, cabbage), onion, brown sugar, nutritional yeast, Mediterranean seas salt, garlic,  turmeric, parsley, oregano, onion powder, thyme, poultry seasoning, cumin, ginger powder, garlic powder, Chipotle powder.
Ingrédients: Haricots blancs, lentilles, haricots noirs, haricots aux yeux noirs, pinto, haricots rouges, pois cassés, légumes (carotte, pomme de terre, poireaux, poivrons rouges et verts, céleri, chou), oignon, cassonade, levure nutritionnelle, sel des mers méditerranéennes, ail, curcuma, persil, origan, poudre d'oignon, thym, assaisonnement de volaille, cumin, poudre de gingembre, poudre d'ail, poudre de chipotle.
Packaged in a Gluten Free Facility.*Facility contains: almonds, walnuts, coconut & mustard. L'installation contient: amandes, noix, noix de coco et moutarde.Manufactured By Simply Delish Artisan Enterprises Inc Langley BC, Canada V3A 7A3
email simplydelish.ca@gmail.com for allergy inquires.
Cooking instructions...Put contents of package in a slow cooker...add 6 cups of water, 1 tin of tomatoes, and 1 tin of crushed pineapple.  Cook on high for 8 hours.  Add 1/2 cup of barbeque sauce to slow cooker just before serving.  Can add protein of choice.