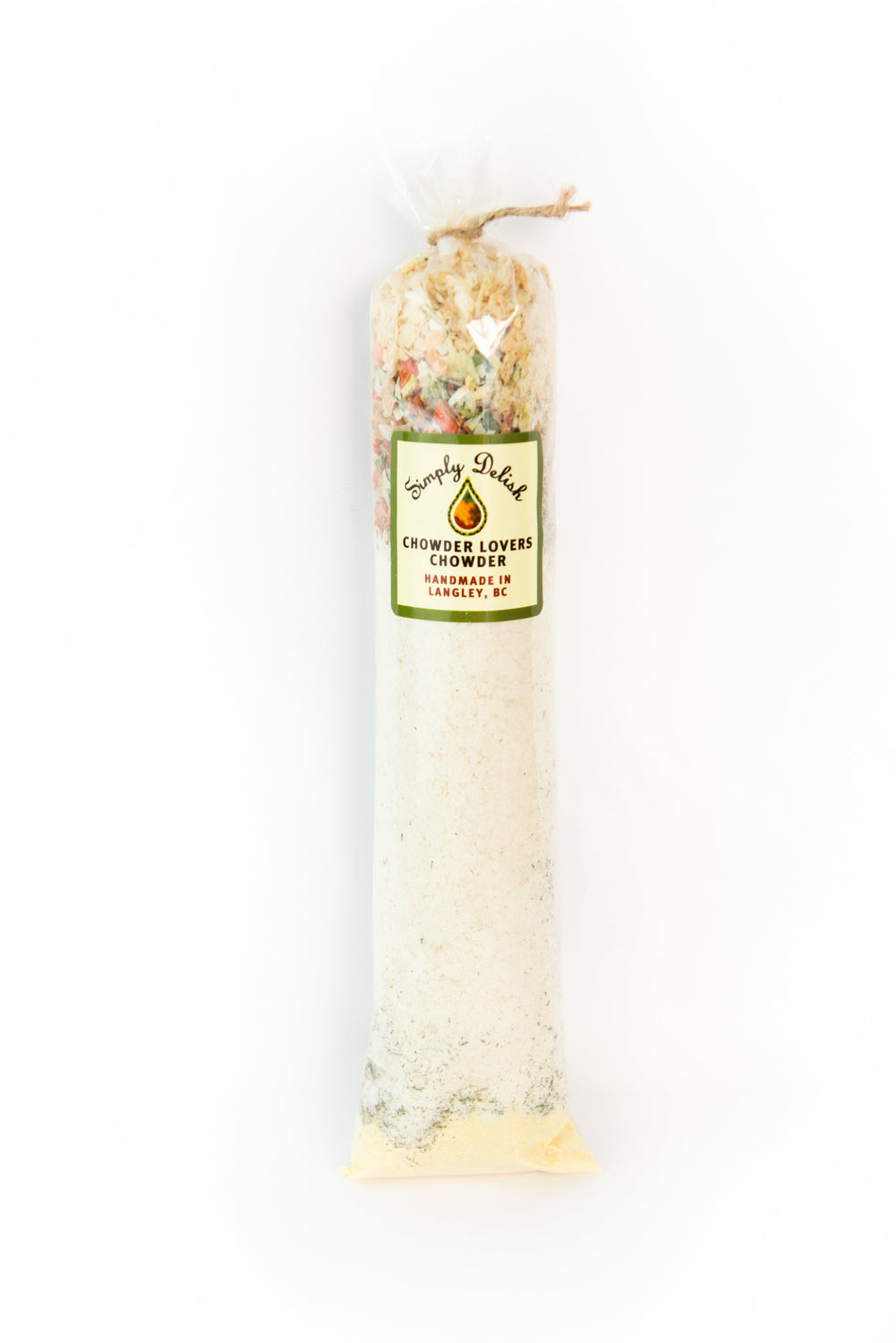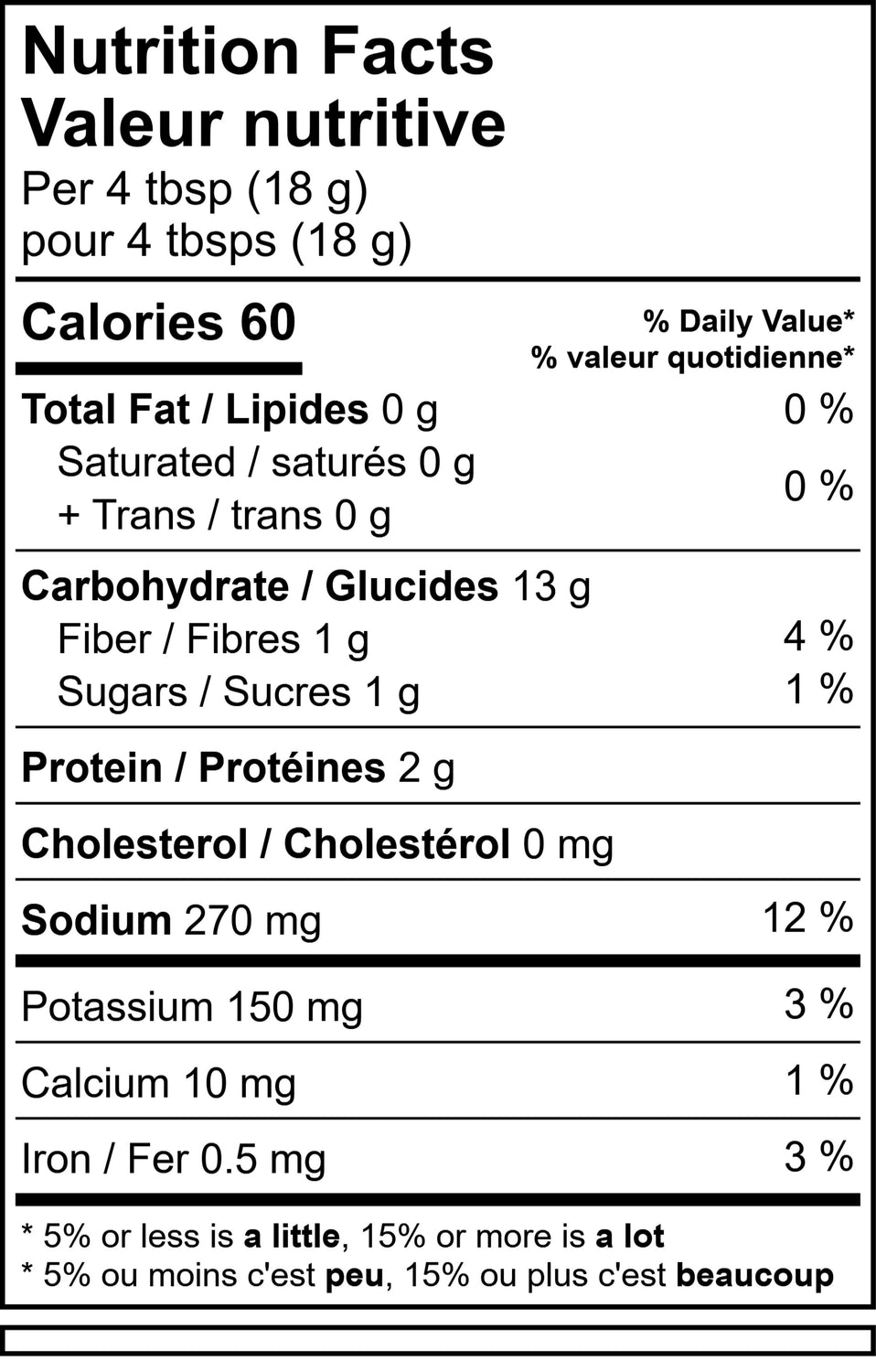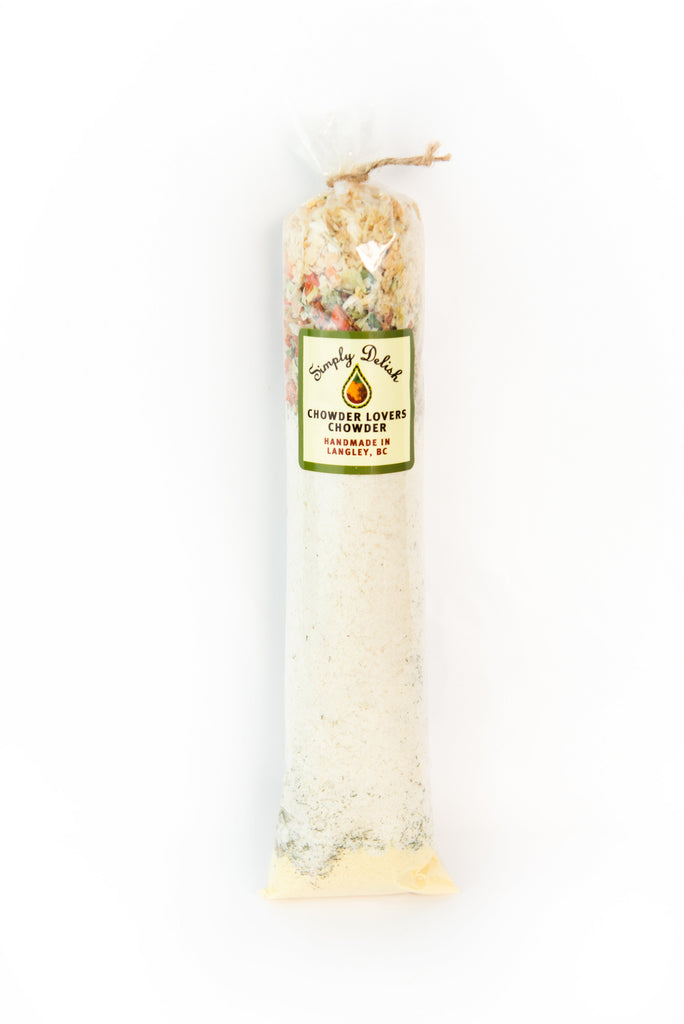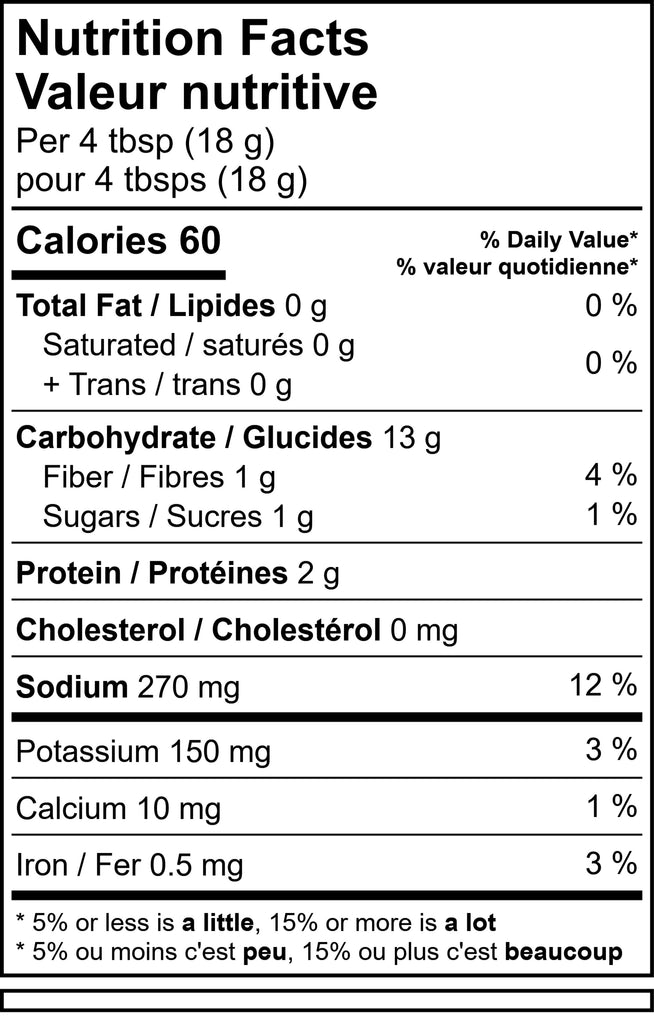 On Sale
Chowder Lovers Chowder (Chaudrée Amateurs de Chaudrée) 158g Gluten Free/Vegan
 ***Please note our potato has changed to a powder, so this item will appear smaller/shorter because the powder does not take up as much height when layering in the bag. Also we suggest using cold water and whisking as you add it to the water.

Ingredients: potato, onion, veggies(carrot, leeks, red/green pepper, cabbage, celery),nutritional yeast, Mediterranean seas salt, garlic,  turmeric, parsley, oregano, onion powder, thyme, poultry seasoning, seafood seasoning(salt, spices (contains mutard) 
Ingrédients: Pomme de terre, oignon, légumes (carotte, poireaux, poivron rouge / vert, chou, céleri), levure nutritionnelle, sel de la mer Méditerranée, ail, curcuma, persil, origan, poudre d'oignon, thym, assaisonnement de volaille, assaisonnement de fruits de mer (sel, épices (contient du mutard).
Packaged in a Gluten Free Facility..*Facility contains: almonds, walnuts, coconut & mustard. L'installation contient: amandes, noix, noix de coco et moutarde. Manufactured By Simply Delish Artisan Enterprises Inc Langley BC, Canada V3A 7A3
Beautiful chowder base for ANY type of chowder you enjoy.
email simplydelish.ca@gmail.com for allergy inquires.
Cooking instructions are based on the family size product. Mini versions make 4-5 cups, please refer to cooking instructions on package

Add contents of package to 6 cups of COLD water, bring to a boil, turn down heat and simmer for 20 minutes.  Optional... add 1-2 cups of milk of choice and your choice of protein and simmer for 10 minutes. (other Optional additions:   corn, dill pickles and pickle juice, potatoes, leeks, broccoli and cauliflower)