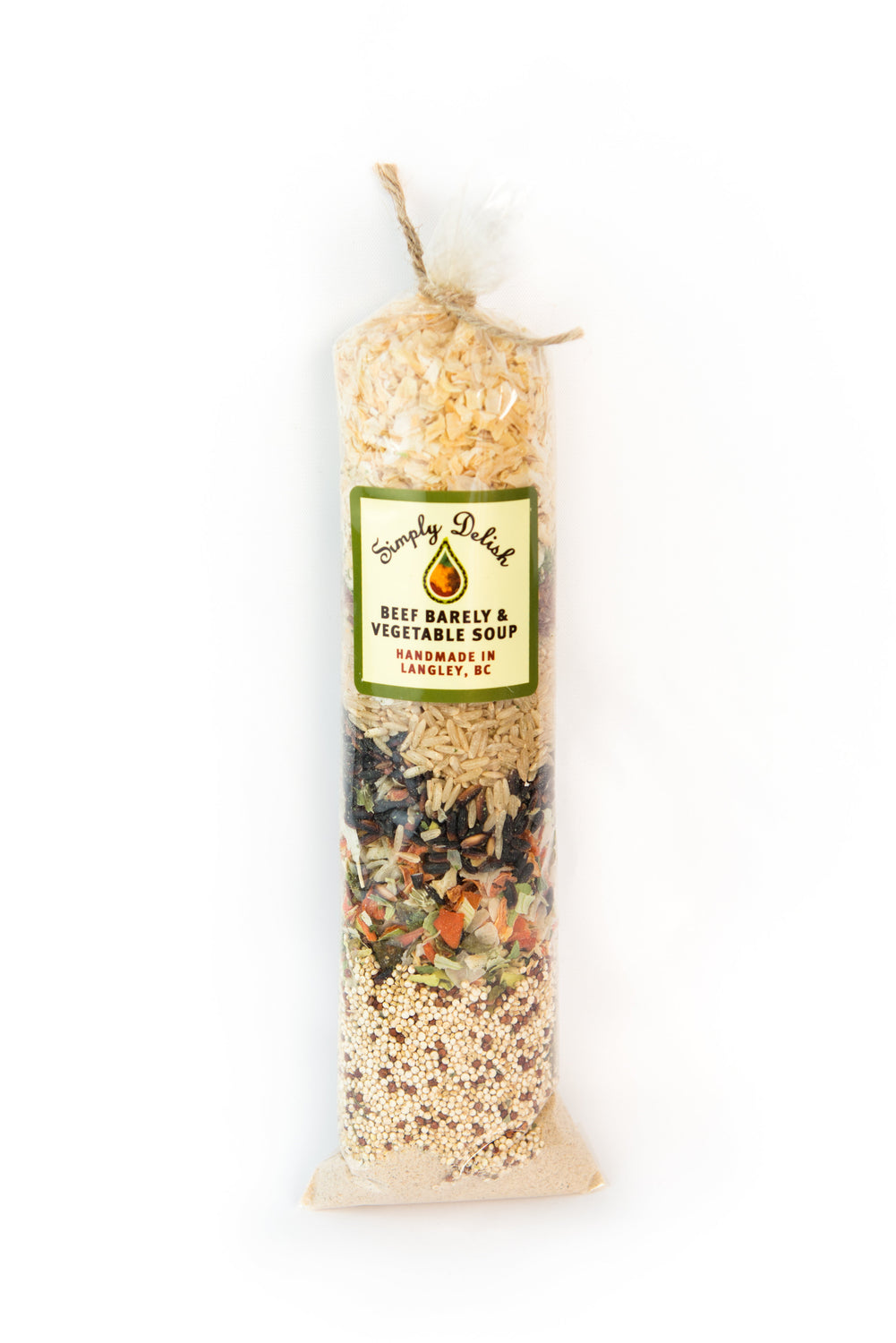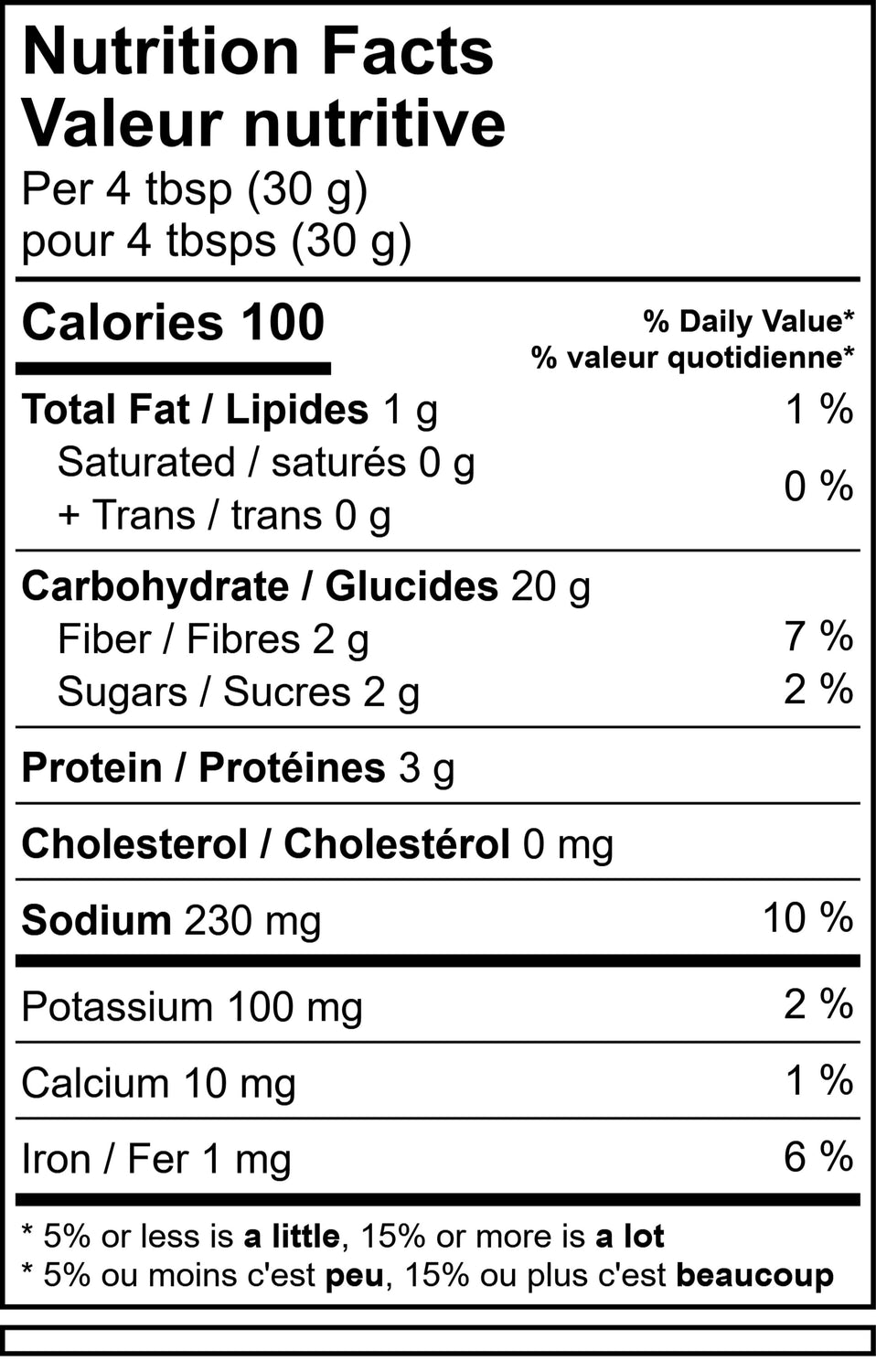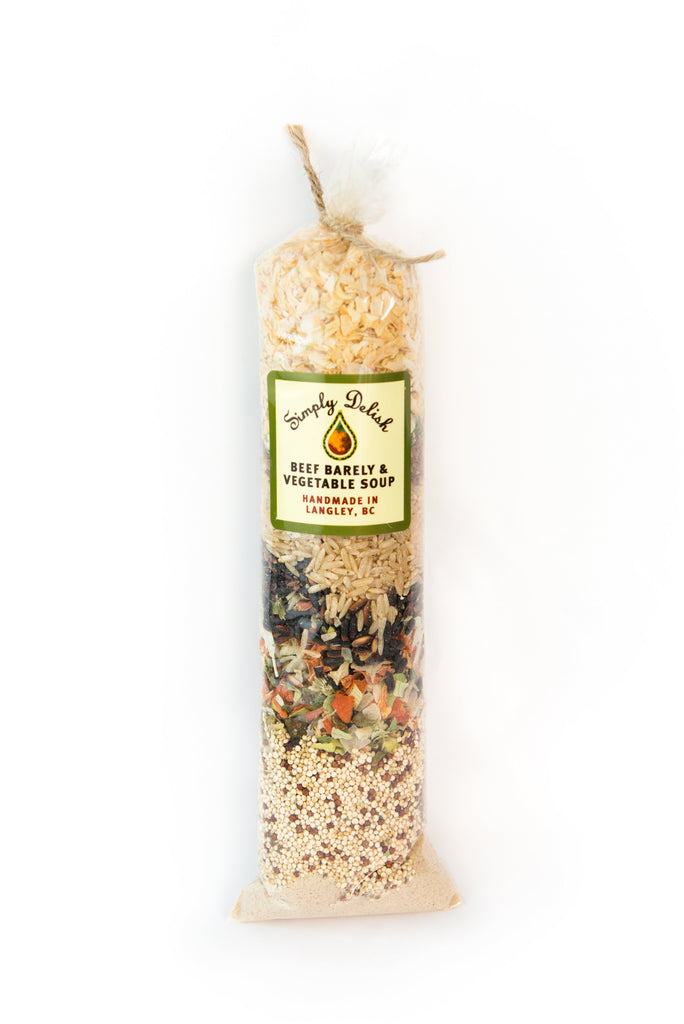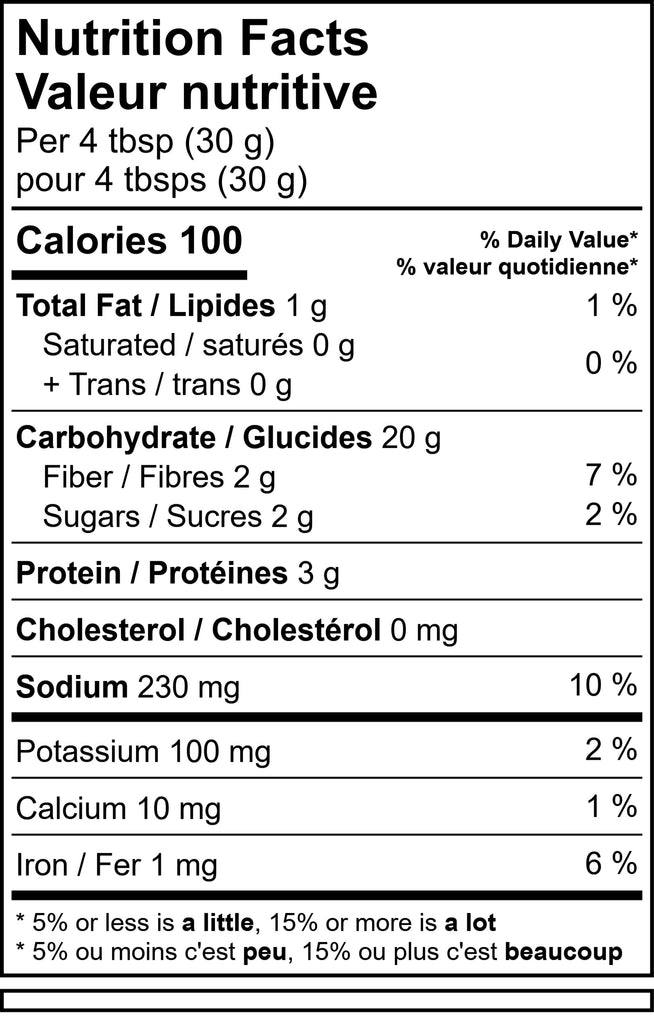 On Sale
Beef Barely & Vegetable Soup (Soupe de Bœuf à Peine et de Légumes) 267g Gluten free/Vegan
Ingredients: Brown rice, quinoa, veggie (carrot, potato, leeks, red & green bell peppers, celery, cabbage), onion flakes, red rice, black rice, nutritional yeast, parsley, Mediterranean sea salt,  basil, oregano, thyme, rosemary, garlic, sage, onion powder, brown sugar, bay leaf.
Ingrédients: Riz brun, quinoa, légume (carotte, pomme de terre, poireaux, poivrons rouges et verts, céleri, chou), flocons d'oignon, riz rouge, riz noir, levure nutritionnelle, persil, sel de mer méditerranéen, basilic, origan, thym, romarin, ail, sauge, poudre d'oignon, cassonade, feuille de laurier.
Packaged in a Gluten Free Facility.*Facility contains: almonds, walnuts, coconut & mustard. L'installation contient: amandes, noix, noix de coco et moutarde. Manufactured By Simply Delish Artisan Enterprises Inc Langley BC, Canada V3A 7A3
email simplydelish.ca@gmail.com for allergy inquires.
Cooking instructions: Add contents of the package to 8 cups of water bring to a boil and simmer 30-40 minutes.  If you wish, add protein of choice.