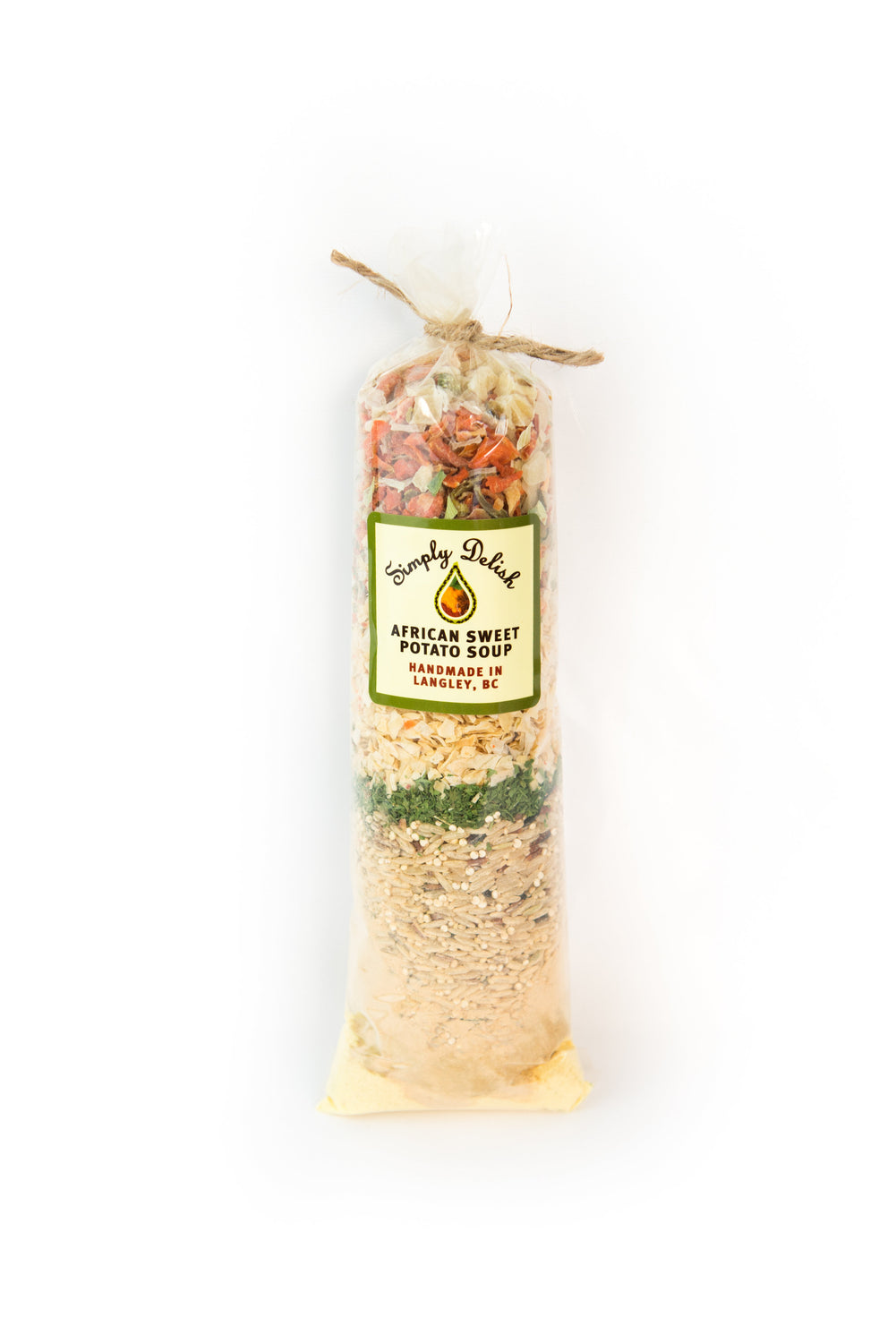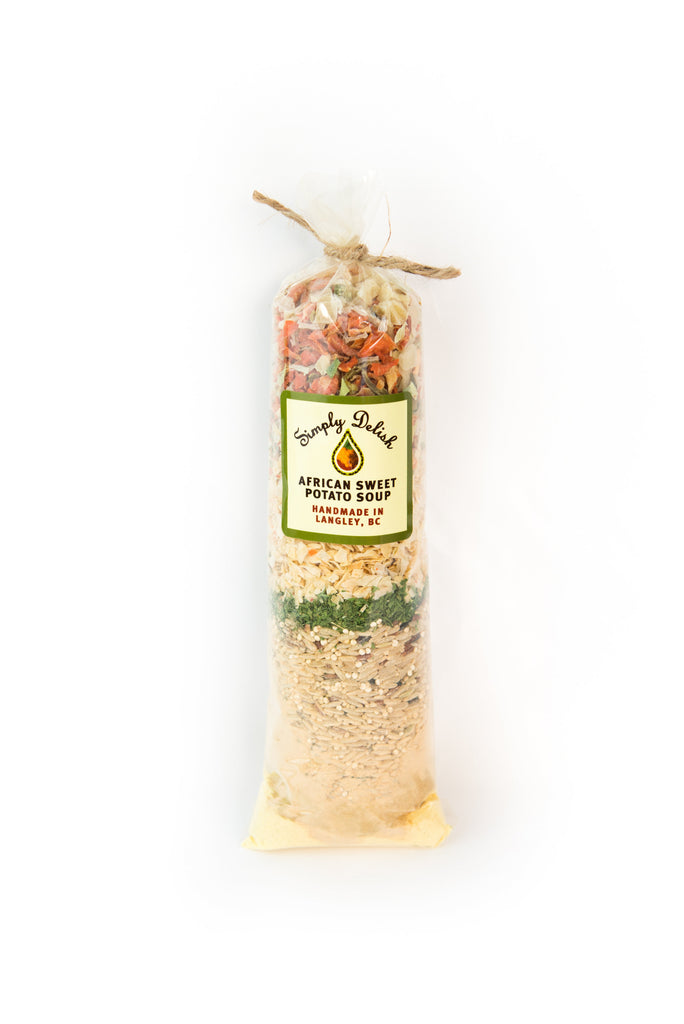 On Sale
African Sweet Potato Soup (Soupe africaine de patates douces) 216g Gluten Free/Vegan
 Ingredients: Brown rice, veggie (carrot, potato, leeks, red & green bell peppers, celery, cabbage), onion, nutritional yeast, Mediterranean seas salt, garlic,  turmeric, parsley, oregano, onion powder, thyme, poultry seasoning, sweet potato flour, red rice, wild rice, quinoa, cumin, coriander,  cinnamon, ginger, cloves.
Ingrédients: Riz brun, légumes (carotte, pomme de terre, poireaux, poivrons rouges et verts, céleri, chou), oignon, levure nutritionnelle, sel de mer Méditerranée, ail, curcuma, persil, origan, poudre d'oignon, thym, assaisonnement de volaille, farine de patate douce, riz rouge, riz sauvage, quinoa, cumin, coriandre, cannelle, gingembre, clous de girofle.
Packaged in a Gluten Free Facility.*Facility contains: almonds, walnuts, coconut & mustard. L'installation contient: amandes, noix, noix de coco et moutarde.Manufactured By Simply Delish Artisan Enterprises Inc Langley BC, Canada V3A 7A3
email simplydelish.ca@gmail.com for allergy inquires. 
Cooking instructions are based on the family size product. Mini versions make 4-5 cups, please refer to cooking instructions on package

Add contents of package to 8 cups of water and 4 cups of yams or sweet potatoes.  Bring to a boil, turn down heat and simmer 40 minutes.  Optional...Add 1 tablespoon of peanut butter, cashew butter, or almond butter.  If nuts are not an option, coconut milk is a nice alternative.