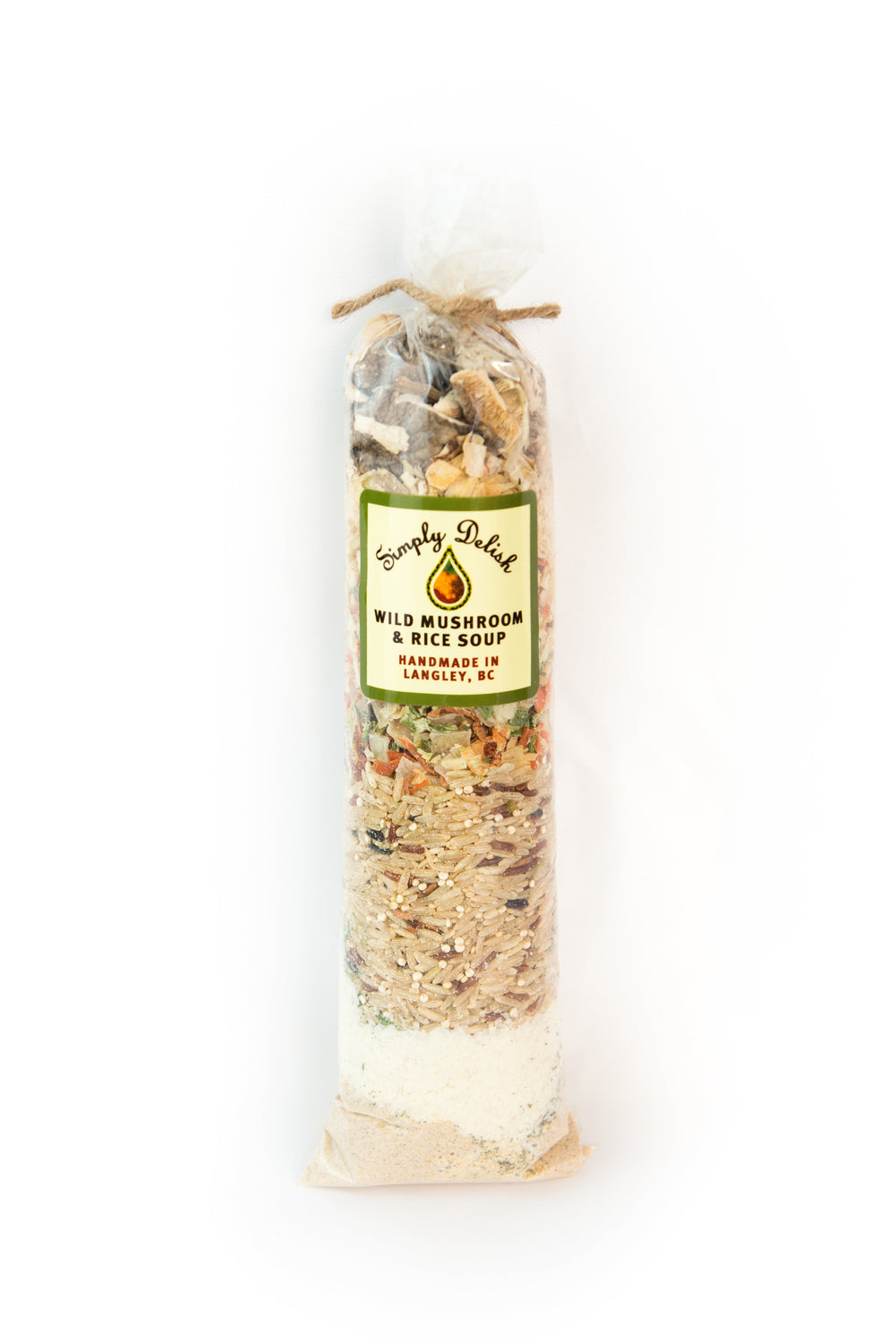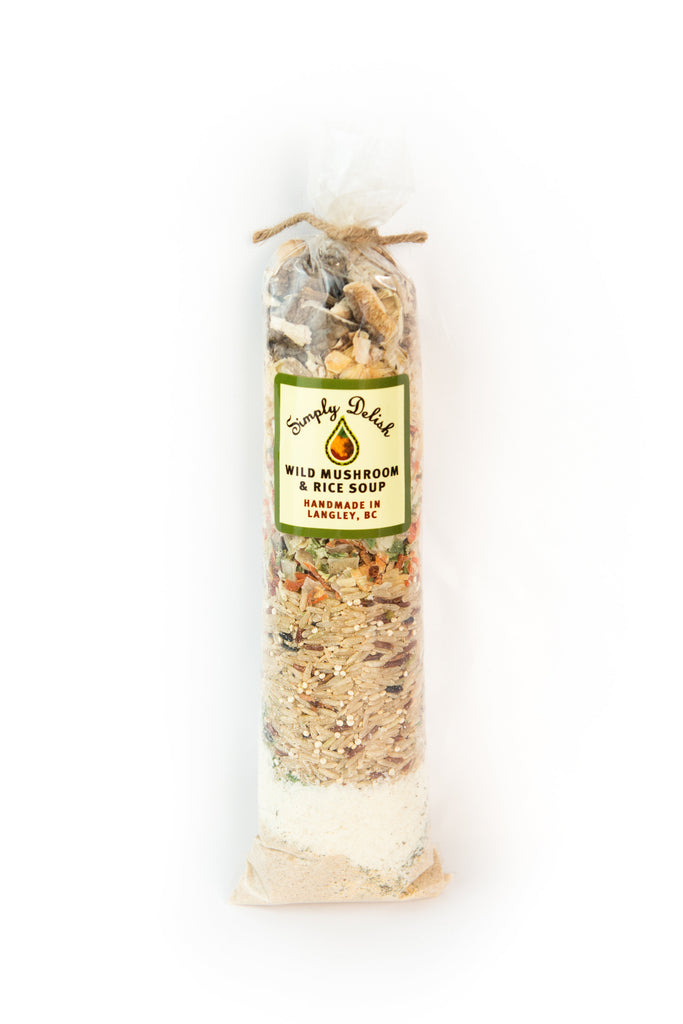 On Sale
Wild Mushroom & Rice Soup (Soupe aux Champignons Sauvages et au Riz) 219g Gluten Free/ Vegan
Ingredients: Brown rice mix (brown rice, black Thai rice, red rice, quinoa), potato, wild mushrooms, veggies (carrot, potato, leeks, red & green bell peppers, celery, cabbage), onion, nutritional yeast,  basil, rosemary, thyme, garlic, Mediterranean sea salt, oregano,  parsley, brown sugar, sage .
Ingrédients: Mélange de riz brun (riz brun, riz noir thaïlandais, riz rouge, quinoa), flocons de pommes de terre, champignons sauvages, légumes (carotte, pomme de terre, poireaux, poivrons rouges et verts, céleri, chou), oignon, levure nutritionnelle, basilic, romarin, thym, ail, sel de mer méditerranée, origan, persil, cassonade, sauge.
Packaged in a Gluten Free Facility. *Facility contains: almonds, walnuts, coconut & mustard. L'installation contient: amandes, noix, noix de coco et moutarde. Manufactured By Simply Delish Artisan Enterprises Inc Langley BC, Canada V3A 7A3
 wild mushroom mix (morel, lobster mushrooms, chanterelle, oyster, shiitake, porcini, cauliflower mushroom)
email simplydelish.ca@gmail.com for allergy inquires.
Cooking instructions are based on the family size product. Mini versions make 4-5 cups, please refer to cooking instructions on package

Add contents of the package to 8 cups of boiling water.  Turn down heat and simmer for 45 minutes.  (Can add 3-4 cups of sliced mushrooms).  Optional: add milk of choice for creamy soup.