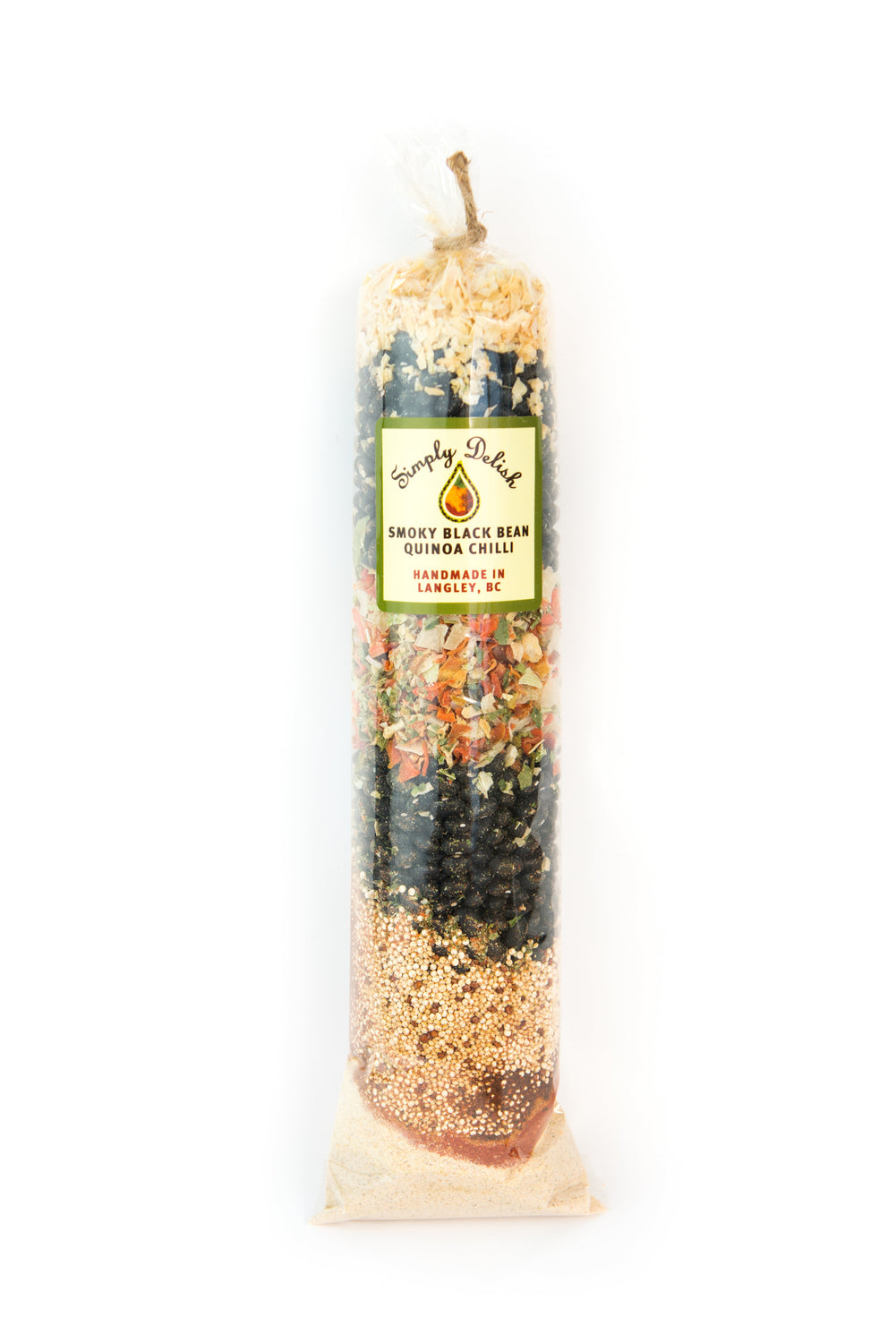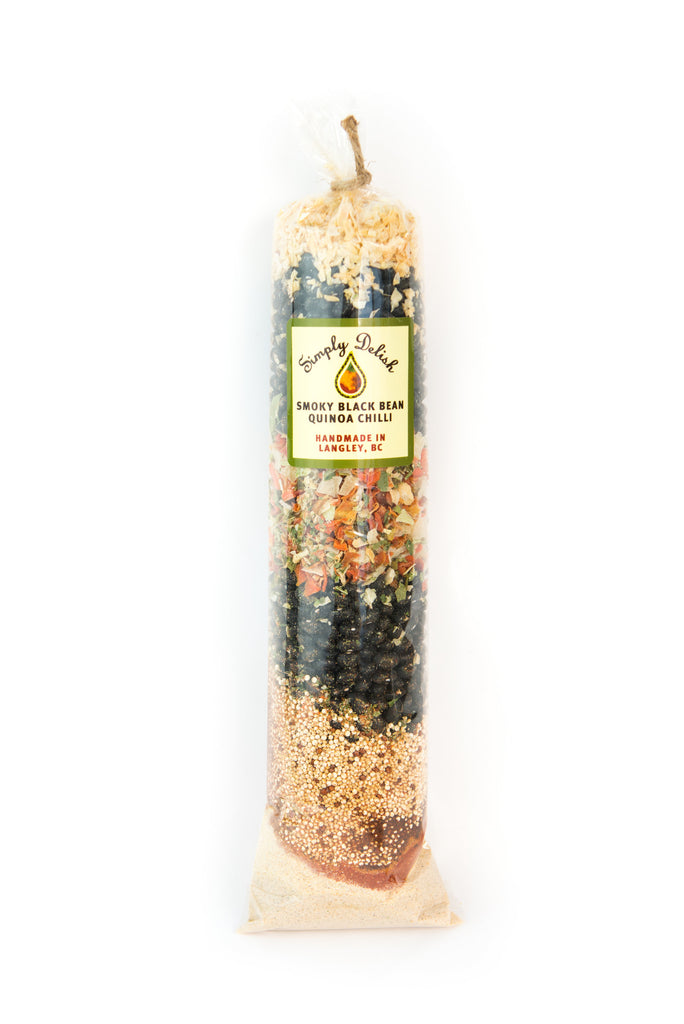 On Sale
Smoky Black Bean Quinoa Chilli (Piment fumé au quinoa aux haricots noirs) 396g Vegan/Gluten Free
 Ingredients: Quinoa, black beans, veggies (carrot, potato, leeks, red & green bell peppers, celery, cabbage), onion, garlic, smoked paprika, nutritional yeast, chipotle powder, basil, rosemary, thyme, Mediterranean sea salt, oregano,  brown sugar, sage, cumin.
Ingrédients: Quinoa, haricots noirs, légumes (carotte, pomme de terre, poireaux, poivrons rouges et verts, céleri, chou), oignon, ail, paprika fumé, levure nutritionnelle, poudre de chipotle, basilic, romarin, thym, sel de mer méditerranéen, origan, cassonade, sauge, cumin.
Packaged in a Gluten Free Facility.*Facility contains: almonds, walnuts, coconut & mustard. L'installation contient: amandes, noix, noix de coco et moutarde. Manufactured By Simply Delish Artisan Enterprises Inc Langley BC, Canada V3A 7A3
email simplydelish.ca@gmail.com for allergy inquires.
Cooking instructions...Put contents of package and 8 cups of water in the slow cooker along with 1 tin of tomatoes (fire roasted tomatoes are best). Cook on high for 8 hours...add juice of 1 lime and garnish with avocado.